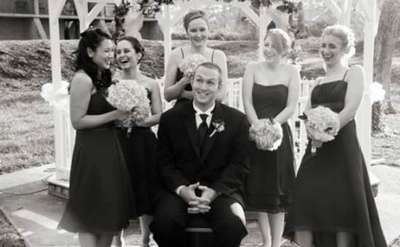 Fort Magruder Hotel and Conference Center
Williamsburg, VA
Perfection - that's what you expect for your wedding day. With an award-winning culinary staff, an on-site wedding coordinator and gorgeous venues from ballrooms to lush courtyards, you can trust the arrangements to us.
Williamsburg Winery
Williamsburg, VA
Host a rustic wedding at the Williamsburg Winery. Couples can book Wessex Hall, an indoor site with room for up to 200 guests or rent a tent for one of the winery's wide open spaces.
Lee Hall Mansion
Newport News, VA
Host your wedding at the historic Lee Hall Mansion, one of Virginia's last remaining Antebellum homes. Available for booking from April through September each year.
The Williamsburg Hellenic Center
Williamsburg, VA
Have a lavish wedding with up to 400 guests at the Williamsburg Hellenic Center. They offer two ceremony sites and on-site catering to make your day a smooth transition from ceremony to reception.